---
Thank you for taking part in our "soft" opening! What a great time we have had already. Thank you. We are so happy to be starting, here, in Wilmington on this adventure and we know you share some of this excitement.
Our Grand Opening will be soon (August, September, Whenever!) -- depending upon, of course, when we can safely have (COVID-19....) groups in the store at one time. During the Soft Opening and the limitations necessarily and importantly in place we will work together, with you, to keep each other as safe as possible while also growing as a "store" and assisting you with your quilting, embroidery, machine projects and challenges. An exciting time: That, is for certain.
On we go!
Sona and all of the BWOSWilmington staff
---
---
Reminder: If you are considering Pre-Ordering the Tula Pink Nebula Block of the Month - Do so soon.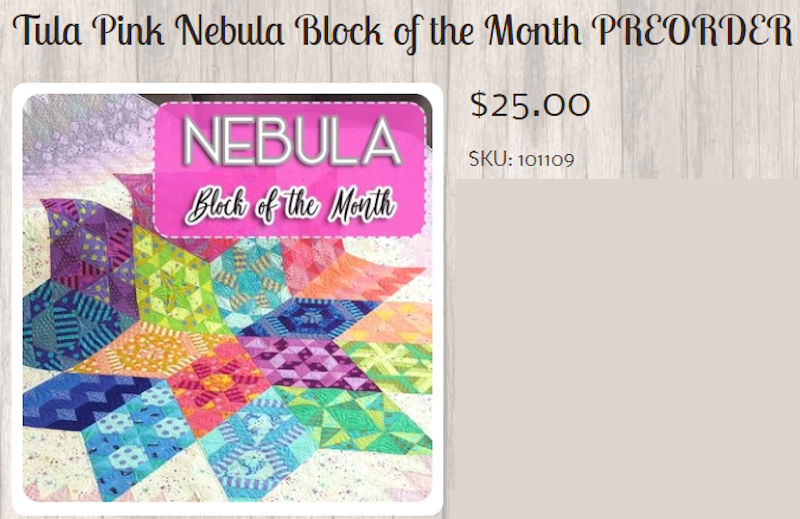 Web-Order on our Shopping Site

Questions? Just send a message to: TulaPinkNebula2021 at Bernina World of Sewing dot com
---