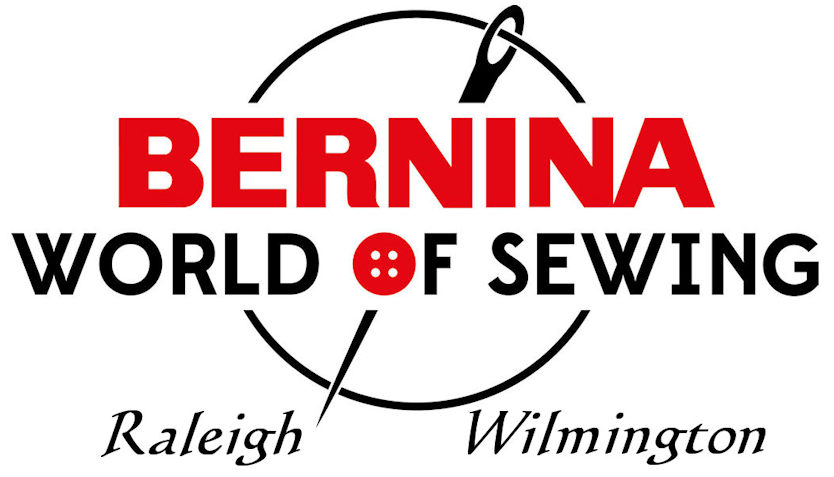 Bernina World of Sewing
A World of Stitching at Your Fingertips!
6013 Glenwood Ave, Raleigh, NC 27612-2601
Phone: (919) 782-2945 Hours: Mon-Sat 10-5, Thurs. 10-6
BWOS Classes
Bernina Mastery Workbooks in PDF Format
For your convenience, BERNINA product Mastery files are available for your review and download, listed below.
We look forward to seeing you at Bernina World of Sewing!
---
Machine Mastery (Newer Mastery Format)

My BERNINA Mastery Book Series (Sewing Machines) -- BERNINA Sewing Machine Workbook: (BERNINA 880 Plus, 790 Plus, 770 QE, 740, BERNINA 590, 570 QE, 535,480, 475 QE, 435)

Machine Mastery (Previous Mastery Format)

My BERNINA Mastery Book Series (Sewing Machines other than those listed above) -- Machine Mastery 1: Basic Operations (All Machines other than those listed above, Including bernette)

My BERNINA Stitch Fun (All Machines other than those listed above) -- Machine Mastery 2: Stitch Fun (All Machines other than those listed above, Including bernette)

My BERNINA Creative Options (All Machines other than those listed above) -- Machine Mastery 3: Creative Options
---
Machine Embroidery Mastery (Newer Mastery Format)

My BERNINA Embroidery Workbook (Embroidery Machines) -- BERNINA Sewing Machine Workbook: (BERNINA 880 Plus, 790 Plus, 770 QEE, 700, BERNINA 590, 570 QEE, 535, 500)

Machine Embroidery Mastery (Previous Mastery Format) For Embroidery Machines NOT LISTED ABOVE

My BERNINA Embroidery
-- For all embroidery machines NOT LISTED ABOVE.
"Embroidery Machine Basics"
For all BERNINA and bernette models (NOT LISTED ABOVE) Embroidery Machines
November 2016
---
---
---